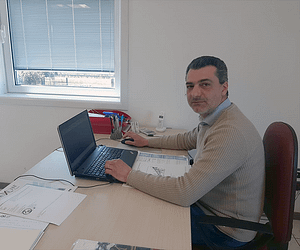 I am a partner and head of the commercial department of Mixon Srl.
I take care of the entire foreign sales staff and the relationship with customers together with my colleague Mirco Continelli.
Trying to understand the customer's needs, listening carefully to their needs and being able to realize their ideas with professionalism and attention is the goal for us to achieve. Our work allows us to always find new stimuli and to bring our MADE IN ITALY products around the world!
Working with US means learning to discuss commercial proposals and to win the customer's trust with professionalism, punctuality and precision.
Send us your CV mentioning my sector
my contacts